In this blog post, we'll discuss why ArmorThane is the best Canadian polyurea manufacturer and what makes them stand out in terms of quality, innovation, and customer service. First, let's cover what Polyurea is and why you should join this revolutionary new industry.
What Is Polyurea?
Polyurea is a type of sprayable coating that is rapidly gaining popularity in the world of industrial and commercial applications. This cutting-edge technology offers a range of benefits, including exceptional durability, chemical resistance, and faster curing times than traditional coatings like epoxy and urethane. Polyurea coatings can be used for various applications, from waterproofing to protective coatings for metals, concrete, and other surfaces.
What Are The Key Characteristics Of Polyurea?
One of the unique properties of polyurea is its flexibility. It can expand and contract with changes in temperature and humidity without cracking or peeling. Plus, polyurea coatings have excellent resistance to chemicals and abrasions, making them ideal for industrial facilities where harsh chemicals or heavy machinery can cause wear and tear on flooring and other surfaces.
Polyurea coatings also offer excellent adhesion, which allows the coating to remain attached to the substrate without delamination or chipping.
Polyurea vs. Epoxy and Urethane
Polyurea coatings share some similarities with epoxy and urethane coatings, but they also have several key differences. Polyurea coatings cure much faster than epoxy and urethane coatings, which require a longer wait time before returning to service. Also, epoxy coatings tend to be more brittle and are prone to cracking. Urethane coatings are more flexible than epoxy coatings, but they have less chemical and abrasion resistance than polyurea.
Why You Should Join The Polyurea Industry
Starting a polyurea coating business is a lucrative venture. The growing demand for this versatile coating material in various industries presents enormous opportunities for entrepreneurs. Polyurea coatings have high-profit margins, a wide range of applications, low overhead costs, and are eco-friendly, making them an excellent choice for anyone looking to break into the coatings industry. If you are considering starting a coatings business, take a closer look at polyurea coatings. It may be the best investment you ever make.
Ok now that you have that information, let's talk about who ArmorThane is and why they are the top polyurea manufacturer in Canada.
Who Is ArmorThane?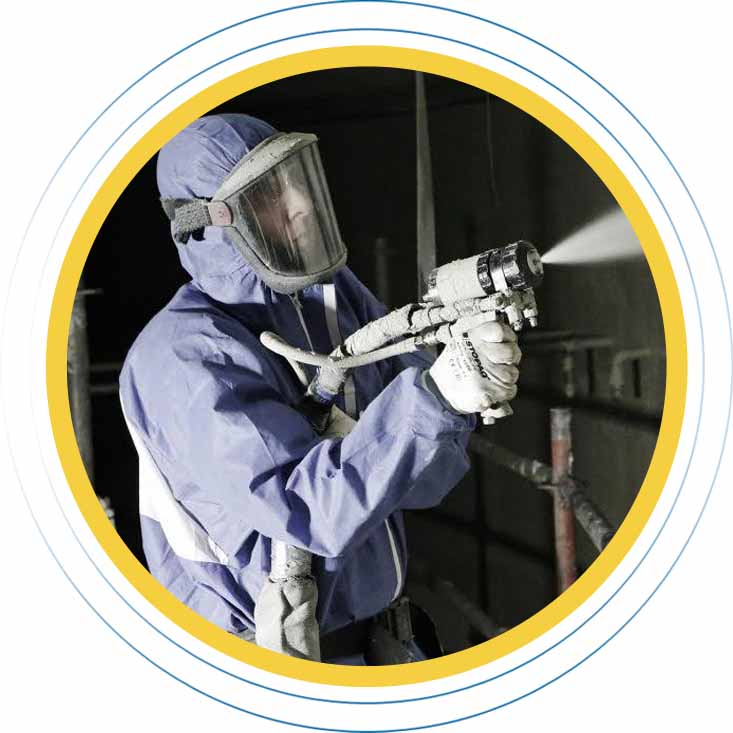 If you are looking for a durable and versatile spray-on coating for your commercial or industrial needs, you might have come across the name 'Armorthane'. Armorthane is a specialized line of polyurea coating systems that has established its reputation as a leading solution in various industries, including automotive, marine, construction, and manufacturing. But what exactly is Armorthane and how does it differ from other spray-on coatings? In this article, we will take a comprehensive look at Armorthane and its features that make it a popular choice for Canadian contractors.
Quality standards
ArmorThane prides itself on producing the highest quality polyurea coatings in Canada. They use only the best raw materials to ensure their products meet strict quality standards. Their state-of-the-art manufacturing facilities adhere to ISO 9001:2015 certification and follow rigorous testing and inspection protocols. ArmorThane's polyurea coatings undergo extensive testing for adhesion, abrasion resistance, impact resistance, weathering, and chemical resistance. This ensures that their coatings can withstand extreme environments and provide long-term protection and durability for various substrates.
Innovation and customization
ArmorThane is a company that constantly strives to innovate and improve its products. They have a dedicated research and development team that's continuously looking for ways to enhance their polyurea coatings' performance, versatility, and sustainability. They also offer custom formulations to meet specific customer needs and requirements. This means that they can create polyurea coatings that are tailored to a particular substrate, application, color, texture, or thickness. ArmorThane's customization capabilities allow them to provide more options and solutions for their clients, making them a preferred Canadian polyurea manufacturer.
Expertise and support
ArmorThane has a team of highly trained and experienced professionals who support their customers throughout the purchase and application process. They provide technical guidance, training, and troubleshooting assistance to ensure that their polyurea coatings are properly applied and meet the desired results. They also offer project consulting services to help customers select the right coatings for their specific applications and budgets. ArmorThane's focus on customer support and satisfaction sets them apart from other polyurea manufacturers in Canada.
Sustainability and eco-friendliness
ArmorThane is committed to sustainable manufacturing practices and eco-friendliness. They use environmentally friendly raw materials and production processes that minimize waste, emissions, and energy consumption. Their polyurea coatings are VOC-free, non-toxic, and odorless, making them safe for people and the environment. ArmorThane also supports green initiatives and promotes recycling and waste reduction in their operations. Their sustainability efforts demonstrate their dedication to social responsibility and environmental stewardship.
Customer testimonials and success stories
Finally, one of the best ways to gauge a manufacturer's reputation and quality is to look at their customer testimonials and success stories. ArmorThane has a long list of satisfied clients from various industries who have used their polyurea coatings for a wide range of applications, from truck bed liners and industrial flooring to water park attractions and military vehicles. These testimonials and success stories attest to the quality, durability, and versatility of ArmorThane's polyurea coatings and their ability to meet and exceed customer expectations.
In conclusion, ArmorThane is the best Canadian polyurea manufacturer due to its commitment to quality, innovation, customer support, sustainability, and proven track record. Whether you're a contractor, a business owner, or an individual seeking reliable and efficient protective coatings for your projects, ArmorThane is the ideal choice. Contact them today to learn more about their products and services and how they can help you achieve your goals.