For entrepreneurs considering starting a polyurea business in Canada, there are a few regulations to consider before starting. From obtaining permits and licenses to understanding health and safety standards, it's important to do your research and ensure you are up-to-date with the latest rules and regulations that apply in your province or territory.
Getting Started: Starting A Polyurea Coatings Business
The first step in setting up a polyurea business is to secure the necessary permits and licenses to begin operations legally. Depending on where you plan on conducting business activities will determine what type of permits you require; some may include building permits for operating out of a storefront or workspace or even environmental permits if you plan on disposing of hazardous materials associated with the production process or any chemicals that could put human health at risk. Depending on the services provided and the products sold, you may also need insurance coverage for your business. Understanding local laws regarding taxation may also be important when establishing your business, so look into this beforehand.
Health & Safety Standards
In terms of health and safety standards related to polyurea production activities, the Canadian Centre for Occupational Health & Safety (CCOHS) provides information about recommended workplace safe practices when handling hazardous materials found in polyurea products such as isocyanates – which can cause skin irritation upon contact – silicone polymers – which can cause burns if not properly handled – and other chemicals present in various formulations used during manufacturing processes. The CCOHS also outlines additional protective measures such as wearing personal protective equipment (PPE) like gloves and goggles while working with these chemicals, ensuring adequate ventilation systems are installed in workspaces where needed, and properly storing all hazardous materials away from areas frequently accessed by workers or consumers.
Local Regulations
It's also essential for those looking to start a polyurea business in Canada to familiarize themselves with local regulations regarding environmental protection measures related to hazardous waste disposal and the usage of volatile organic compounds (VOCs). Depending on the specific product being used and where it is being applied, special handling protocols may need to be followed when disposing of any residues or byproducts generated during the application process. Furthermore, some provincial and territorial governments have imposed restrictions on VOC levels associated with certain products used for spray-on applications like polyurea coatings due to their potential impacts on air quality. Businesses operating within these jurisdictions must ensure they comply with all relevant legislation pertaining to emissions from these activities before starting operations.
Marketing Requirements
For those who wish to market their services related to polyurea products in Canada, there may also be several marketing requirements that need to be taken into consideration depending on which provinces/territories you plan on targeting your services. For instance, Quebec has very strict advertising laws which require businesses targeting consumers within its borders must abide by provincial language restrictions when designing any promotional materials used for communication purposes (e.g., website content etc.). Failure to do so can lead hefty fines if found guilty of breaking any rules set out by this province's language laws governing advertising efforts made by companies operating within its jurisdiction(s).
Business Insurance
Finally, entrepreneurs should not forget about obtaining insurance coverage for their new venture prior to commencing operations; this will help protect them financially should anything unexpected happen during the course of running their business (e.g.; accidents/injuries sustained by workers or damage resulting from unforeseen events etc.). In addition, depending upon the particular services offered by one's establishment an additional liability policy might also come into play given certain types of polyurea work can prove quite risky under certain circumstances; having such coverage could prove invaluable should something go wrong the line either within one's own company or another party directly involved in one's operations – even if indirectly!
Purchasing Polyurea Products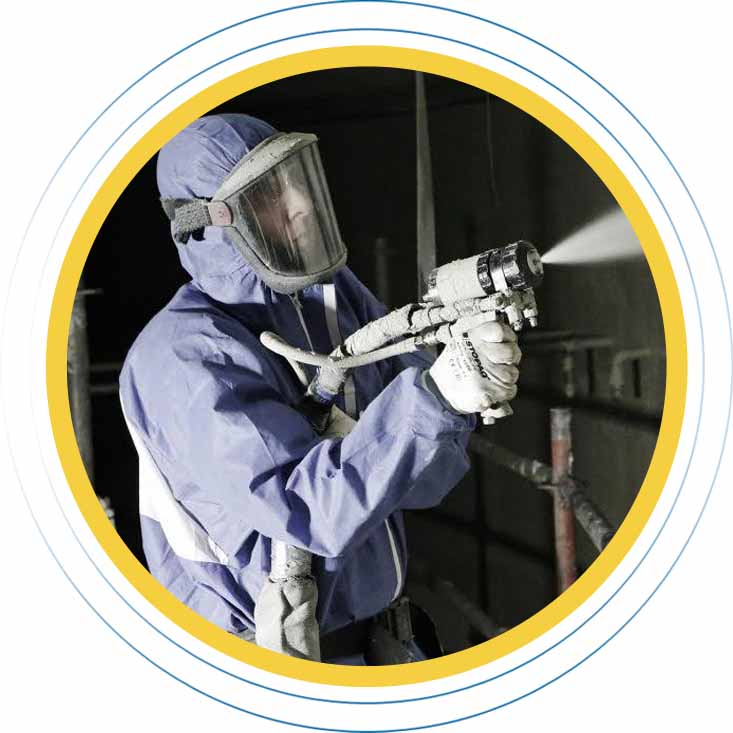 When it comes to purchasing supplies for your polyurea business, there is one company that leads the pack and has been the go-to distributor for over 30 years. ArmorThane has revolutionized the polyurea industry the way Tesla revolutionized the car industry.
ArmorThane's wide selection of high-quality polyurea products makes it an ideal choice for anyone living in Canada looking for top-notch protection against environmental factors without sacrificing performance capabilities or flexibility needed in certain projects such as marine vehicles or specialized machinery components production lines where regular maintenance is necessary but downtime must be kept at minimum levels–all at competitive prices that won't put too much pressure on budgets either!
All things considered, starting a polyurea business in Canada can certainly prove lucrative; however, it is important prospective entrepreneurs take into account all applicable regulations before embarking on this venture so as not only to remain compliant but also reduce any potential risks associated with offering such services/manufacturing goods within our great nation!